This is a brief guide that will help you to open an account of your organization in the production environment where you will work creating your campaigns.
You must register both a user and your company in StockCrowd.

In StockCrowd we work with two environments. A testing environment called Sandbox and a Production environment.
For the test environment, we will send you an invitation if needed after our first trining meeting.
For the production environment, please follow the next steps to set up you account:


1.-To register the user you must enter the link provided

• You will see a window in which you must enter: name, surname and email. The email you indicate will be the user to always access the corresponding environment.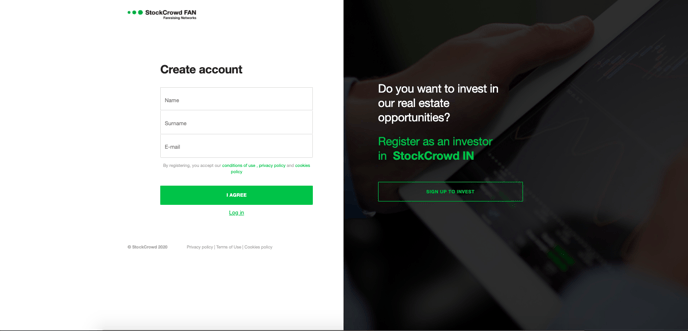 • Once completed, you will receive an email at the email address you have indicated, with the instructions to activate the account.

Using email as username and creating your password.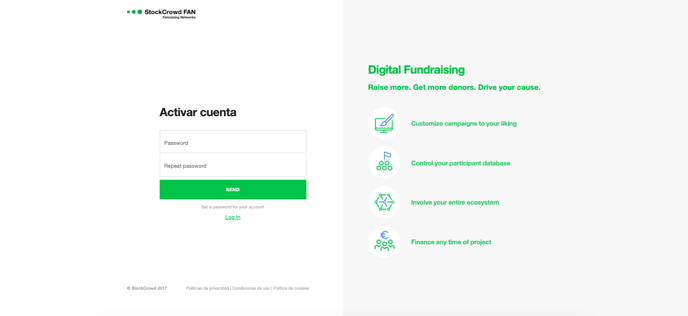 Once you have correctly validated your password, you will reach the next step: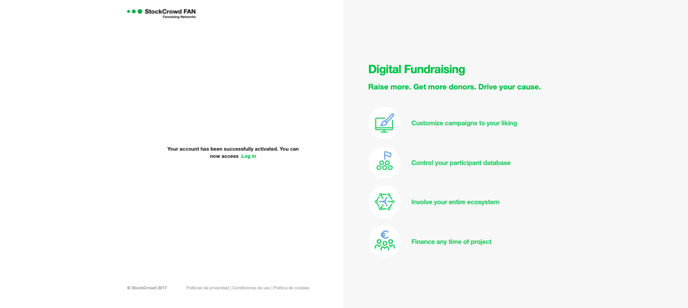 2.-To register your organization you must click on log in. Once you have entered your email and password, this screen will appear: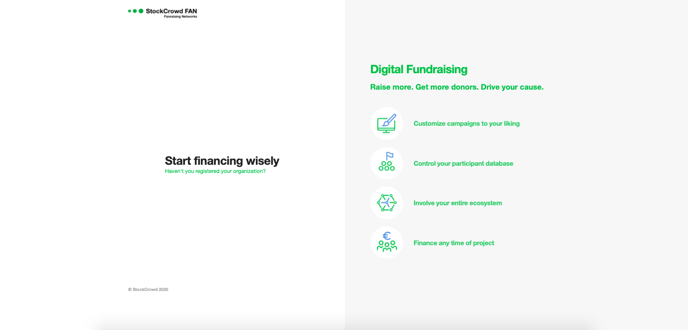 Click on Have you not registered your organization yet?

• A new tab will open in which you will have to enter the requested information about the organization.



*If you are not VAT registered, please input "000"
* the url must have the http: //


Access to the administration area next times:

We will begin to configure the campaign in the StockCrowd Administration Area which you can access through the link https://www.stockcrowd.com/boxbo/

To access you must:

1. Enter the previously created user: email and password
2. Select your organization

After making this double selection, the Administration Area will open and you can start creating your fundraising campaign